Newport Beach Math Tutor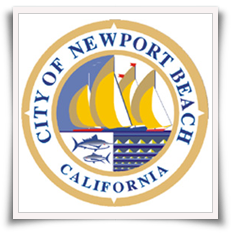 Education in Newport Beach has become fiercely competitive. The limited number of openings in top ranking schools has forced students and parents to push the limits in order to get an edge. Private schooling and extra classes at local community colleges has become a common practice. This high level of education can cause some students to struggle, especially when it comes to math. If you or your children are agonizing over math classes you probably just need a little extra help. The Math Girl is a private, high-end Newport Beach math tutoring service run by Palomar College professor Gina Hayes. With over 13 years of teaching and tutoring experience The Math Girl understands how to communicate and break down the material to all levels of students. She can help you easily understand what seems so difficult and get back on track to achieving your goals in education.
Knowledge of the Subject
One of the most important qualifications of a good Newport Beach math tutor is a high level of knowledge in the subject you need tutoring. Your math tutor should have a minimum of a Bachelors degree in mathematics from a reputable university. This will ensure that the math tutor has a full understanding of all high school and most college level math courses. For more advanced classes in mathematics, a tutor may need to have a graduate degree in mathematics in order to proficiently tutor the subject. The more education a math tutor has, the more likely it is that they will be able to effectively convey the material. The Math Girl received a Bachelors degree in Mathematics from the University of California, San Diego (UCSD), where she graduated cum laude in 2004. She also earned her Masters degree in Applied Mathematics from UCSD the following year.  She has tutored in: Arithmetic, Pre Algebra, Beginning Algebra, Elementary Algebra, Intermediate Algebra, Algebra II, College Algebra, Geometry, Trigonometry (Trig), Pre-Calculus, Calculus, AP Calc, Statistics, Linear Algebra, Differential Equations, Vector Calculus, Modern Algebra, Abstract Algebra, SAT prep, ACT prep, GRE, ASVAB, and many more.
Math Tutoring and Teaching Experience
A good tutor should be able to explain the material in a way you can understand it. We are constantly hearing horror stories about math tutors that are still students themselves. Your math tutor should have at least some experience in teaching or tutoring. Just because someone understands a subject does mean they have the experience to teach or tutor the curriculum. The experience you will receive when you start private tutoring with The Math Girl is like no other tutoring service in Newport Beach. This is professional math tutoring that brings to the table over ten years of experience in private one-on-one math tutoring and college level education.
Private Sessions vs. Group Lessons
The majority of students work better in a one-on-one tutoring environment. The Math Girl does offer group tutoring sessions to all her Newport Beach math tutoring clients, but she highly recommends private one-on-one tutoring. You have to remember that you're competing with students that have every advantage in life. Private lessons will allow The Math Girl to tailor the teaching style to your individual needs. Students learn in different ways and one method of teaching will work for some, but may not work as well for others. A private one-on-one tutoring session is always the safest way to go.
Get that Extra Newport Beach Advantage
Many parents in Newport Beach bring their students to tutors to help them get a step ahead of the normal academic coursework. The Math Girl can help the honors student that wants to get more out of their math class. Maybe the student has an interest in doing college work while in high school or is being home schooled. At times the student might even want a theoretical or applied supplement to their coursework. The Math Girl has a rigorous background in Pure and Applied Mathematics from one of the top universities in the country. With a little guidance and fine tuning even the top student can get a lot out of private one-on-one tutoring.
Math Tutoring that Works
Whether you're looking for an advantage or simply need help with your current course load, The Math Girl can help. She has the experience, education, and understanding of curriculum to help any student of any level. No more agonizing over math. The Math Girl can make math fun for you or your student. She has had many years of experience in helping the most phobic math students actually start enjoying their math classes! With exercises and problem solving strategies the student will not only better understand the material but also understand themselves better. Unlocking your full mathematical potential is possible! Let The Math Girl help you and you will not be disappointed.
If you are looking for a math tutor in the Newport Beach area please feel free to contact us by visiting our contact page below.